Swachh Bachpan Muskurata Bachpan
Safely managed Water, Sanitation, and Hygiene (WASH) resources are an essential part of ensuring human health, well-being and preventing infectious diseases. The COVID-19 pandemic has reiterated the need of the critical importance of WASH for containing disease outbreaks.
PHIA Foundation initiated the Swachh Bachpan, Muskurata Bachpan (SBMB) project in 2019, with support from UNICEF Bihar, to improve and strengthen WASH in schools and Anganwadis in Bihar. The project has been extending technical assistance to Bihar Education Project Council (BEPC) to enhance capacities of various stakeholders in creating a healthy learning environment for children by increasing functional water and sanitation coverage in schools and developing hygiene sensibilities in children – an indispensable criterion for school safety during this pandemic.
The interventions under SBMB are designed to address different aspects of WASH through building capacities of various stakeholders, improving infrastructural facilities, strengthening synergies with other WASH initiatives and promoting social and behavioural changes at both individual and community levels.
According to WHO and UNICEF guidelines, in order for schools to reopen and operate safely, they had to adopt a series of preventive measures such as regular handwashing with soap and water, daily disinfection, temperature checks, wearing masks and basic drinking water and sanitation facilities.
Key Objectives
To support BEPC in preparing and rolling out Swachhta Action Plan for schools to enlist gaps in WASH infrastructure and hygiene behaviours
To leverage convergence for improving WASH infrastructure and tools in schools and AWCs
To ensure COVID compliance including COVID Appropriate Behaviour in schools and AWCs for safe re-opening
To facilitate nomination of project intervention schools for Bihar Swachh Vidyalaya Puraskar
Measurable outcomes
712 teachers trained to lead COVID compliance in schools
415 schools provided WASH Kits
67,259 children from trained for CAB
294 schools made Safer with COVID-sensitive Handwashing Stations
World toilet Day – 142 schools, 1430 children, 19468 children
Handwashing Day – 112 schools
Swachhta Pakwada – 130 schools, 26590 children, 560 teachers
Pad Banks set across 187 schools and 15 AWCs
470 AWCs equipped with Happy Taps and WASH Kits
583 AWC staff and education functionaries trained to guide young children in following COVID rules
13772 Anganwadi children reached
958 head teachers trained on the BSVP benchmarking and nomination process
BSVP nomination for 4410 schools facilitated
10 schools awarded BSVP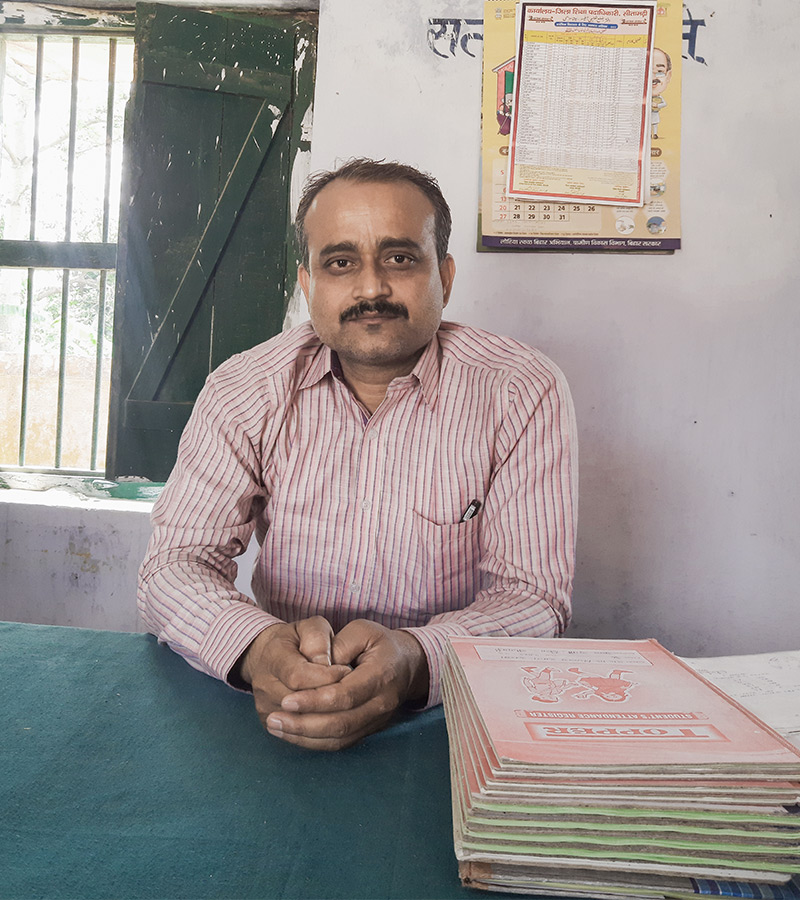 Prepping for Safe Re-opening
Middle School Morsand Balak in Sitamarhi district re-opened after the lockdown with very low attendance as parents feared sending their children to school. The school did not have the means and did not know how to handle its 380+ students and meet the strict COVID rules issued by the government. COVID-sensitive Handwashing Stations were installed in the school. Children and teachers were trained to regularly wash hands, check temperature, wear masks, segregate waste and maintain social distancing. Soap, mask and pad banks were also installed in the school. The new changes have dispelled the fears of the guardians and has increased student attendance from 20% to about 75% in just a few months. 
"I have been personally investing into refilling the [soap, pad and mask] stocks because it is necessary to continue to maintain safety as this makes the children keep coming back to school without fear." – Ravish Kumar Singh, Head Teacher
Become a Volunteer
Join us in our endeavour for a lasting sustainable change.