State Migrant Control Room
The COVID-19 crisis was the most unprecedented humanitarian challenge of the century, a nationwide lockdown brought almost all economic activities to an abrupt halt and created a precarious situation for millions of migrant workers across the country. Them being stranded away from home and eager to return to their native towns and villages resulted in hordes of migrants returning towards the countryside without proper means available. Jharkhand being a migrant exporting state was reeling under the pressure of thousands of migrants who were trying to return back from cities. When the Department of Labour, Employment, Training and Skill Development, the Government of Jharkhand initiated an intervention to bring back stranded migrants, PHIA Foundation along with its large civil society network, and individuals started working in tandem to ensure safe returns for thousands of migrants.
Post the first lockdown, this initiative was further institutionalised with many organisations joining and supporting this one of kind Gov-CSO collab, the State Migration Control Room (SMCR) assumed greater responsibility and has since diversified its function in order to support migrants from issues ranging from maintaining databases of migrants working outside to ensuring entitlements for them, facilitating compensation and repatriation to help migrants get proper identification, from helping in with cases of human trafficking and exploitative labour to facilitating employment within the state by mapping skills of migrants. The SMCR & its 24*7 helpline is becoming the epitome of effectively managing not only humanitarian crises but also how Gov-CSO collaboration can help better the lives and restore the dignity of migrants in the state.
Vision
To build a society in which migrants and all workers are entitled to secure dignified life, access to fair, decent and safe employment through improved labour standards, wages, greater access to social security safety net and working conditions at source and in destination states.
Key Objectives
To diversify the work of the Migrant Labour Control Room (MLCR) and strengthen it to take the additional responsibility of managing the COVID Helpline 104
To reach out to stranded labourers/needy persons to accelerate relief works
To develop a monitoring and tracking structure through evidence-based mapping and family-based livelihood profiling of the workers
To empower communities with knowledge, information and skills to exercise their rights and entitlements for safe and dignified lives
To strengthen implementation of Interstate Migrant Workmen (Regulation of Employment and Conditions of Services) Act, 1979 or the relevant Law enforceable to promote safe and responsible migration, reduce distress migration, improve resilience and empower them to exercise rights and entitlements for advancement of living standard
To conceive long-term sustainable economic development plans for migrant workers through multi- departmental convergence
To ensure interstate coordination between source and destination states to secure access to social security for workers of Jharkhand and provide optimal support to them in terms of safeguarding policies, wages and related benefits, gender equality, social security and other public schemes
To support the state government in further planning and on policy level decisions on the issue of migrants
Measurable outcomes
Tracked 10,78,662 stranded migrant workers from Jharkhand at various locations around the country from 27 March till 16 August 2021.
Approx 5.8 crores INR of due payments of the migrants/labourers has been released.
2500+ migrants have been linked with textile construction industries for employment
2964 migrants have been rescued from extreme distress situations
16, 52, 390 migrants have been registered under the Jharkhand migrant helpdesk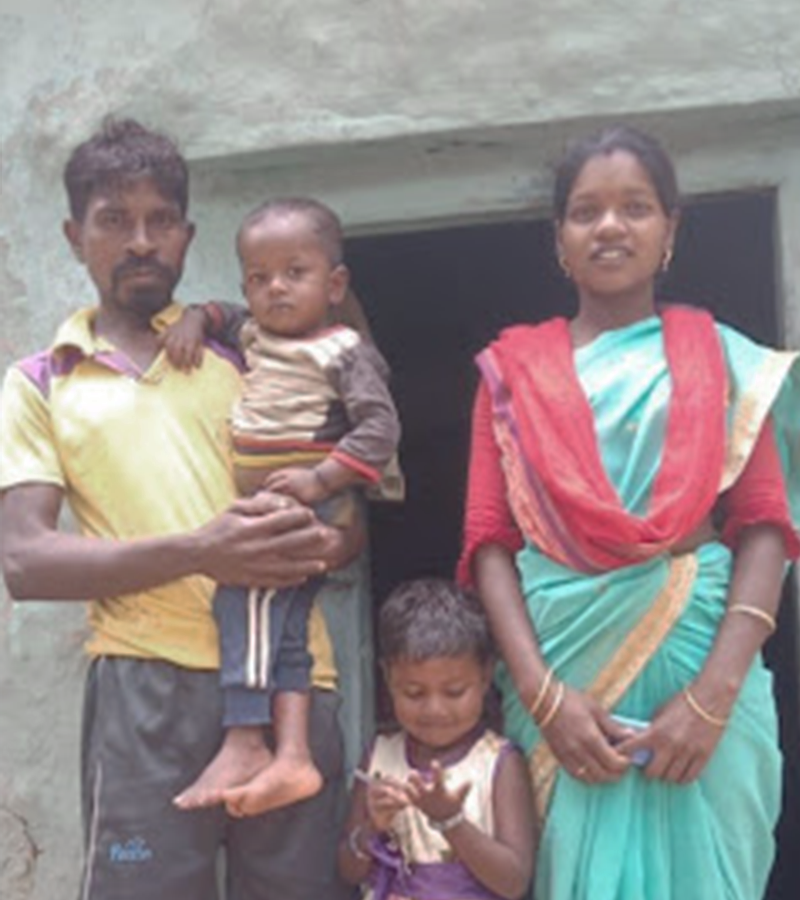 Jyoti Minj, her husband, Belas Ekka and their two children were stranded at a brick kiln in Bardhaman, West Bengal, when the kiln shut operations during the lockdown. The couple was earning INR 600-700 per day for washing over 4000 bricks collectively. They ran out of their savings within a month into the lockdown and had no money left to afford food or shelter. Fortunately, she had heard about SMCR and called for help in returning home as soon as possible. Once the family was registered on the Jharkhand Pravasi Portal, SMCR arranged a bus from Bardhaman to Ranchi in May 2020. On reaching Ranchi, they followed quarantine protocols before going home where they received 20 kg rice as ration. Since they had returned home without money, they couldn't invest in agriculture. They did not have a ration card as well. SMCR negotiated with the Mukhiya and the Contractor and succeeded in providing Jyoti a ration card so that the family would not stay hungry. Jyoti has thanked the state government and the SMCR team for all the effort taken during their dire times.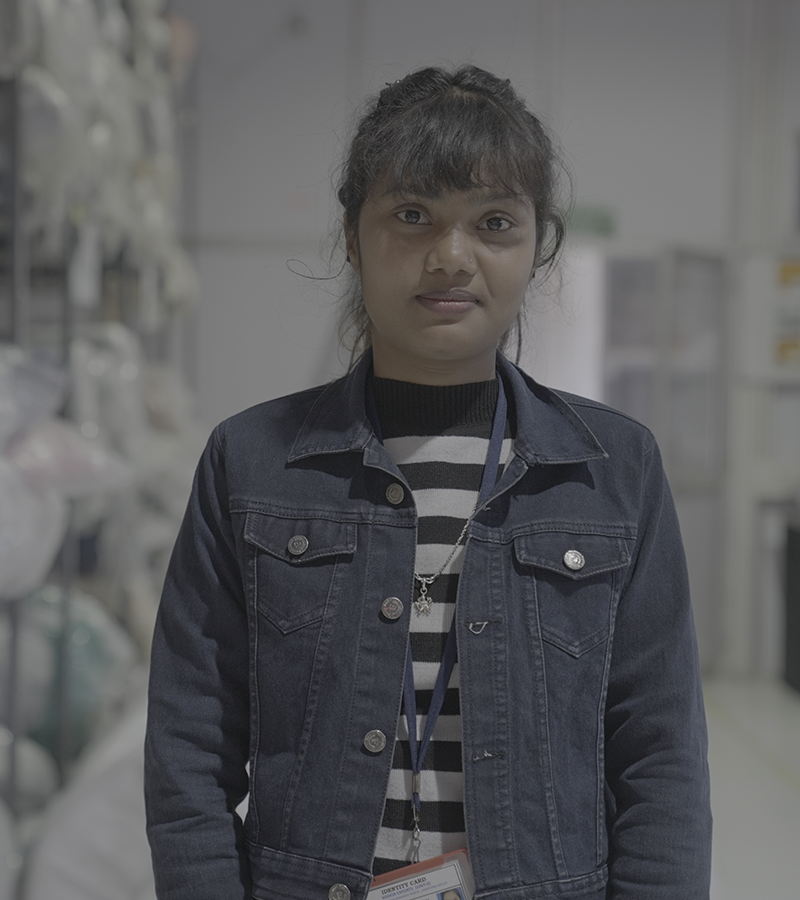 Returning Home to Opportunities
Uma Kumari from Ranchi was working at a textile company in Tiruppur, Tamil Nadu, when the pandemic hit. Made to work long hours at low wages, Uma and her fellow colleagues from Jharkhand were desperate to return home but were receiving no help from their Factory Manager. SMCR got in touch with them and helped them return home in October, 2020. SMCR also helped Uma and 2500 other migrant workers, especially women who were working in the textile sector in southern India during the pandemic, get jobs in textile units in Jharkhand.
"Everyone's parents were extremely happy that their daughters had returned home. We were informed that we would be given jobs in Ormanjhi – at Kishore Exports. It has now been almost two years that we have been working here. The pay is good and we are staying in Jharkhand itself and now, there is no need for us to migrate." – Uma Kumari
Become a Volunteer
Join us in our endeavour for a lasting sustainable change.